Do you know what the biggest concern of the global fashion industry is right now?
Sustainability! It plays a major role globally and is the definite way to escape an ecological catastrophe.
In positive response to the sustainability goal, the fashion industry is obliged to be eco-friendly and thus digital data systems are viable steps that need to be taken by factories wanting to reduce waste.
How much waste does the global fashion industry produce?
The growth of the global fashion production is consistently increasing. On the other hand, the utilization of those products is decreasing. A report by World Economic Forum from 2000 to 2012 has confirmed the balance of production and utilization.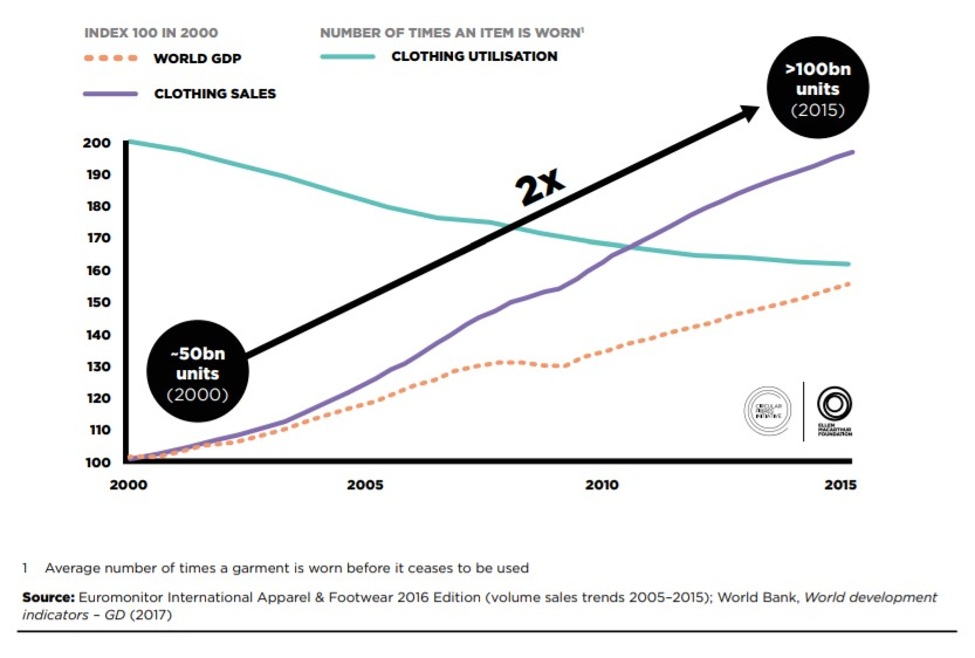 According to Statista, worldwide apparel industrial growth was 3.5% in 2012 and 5.89% in 2019. The industry is expecting a further boost and may reach up to 6.16% by 2020.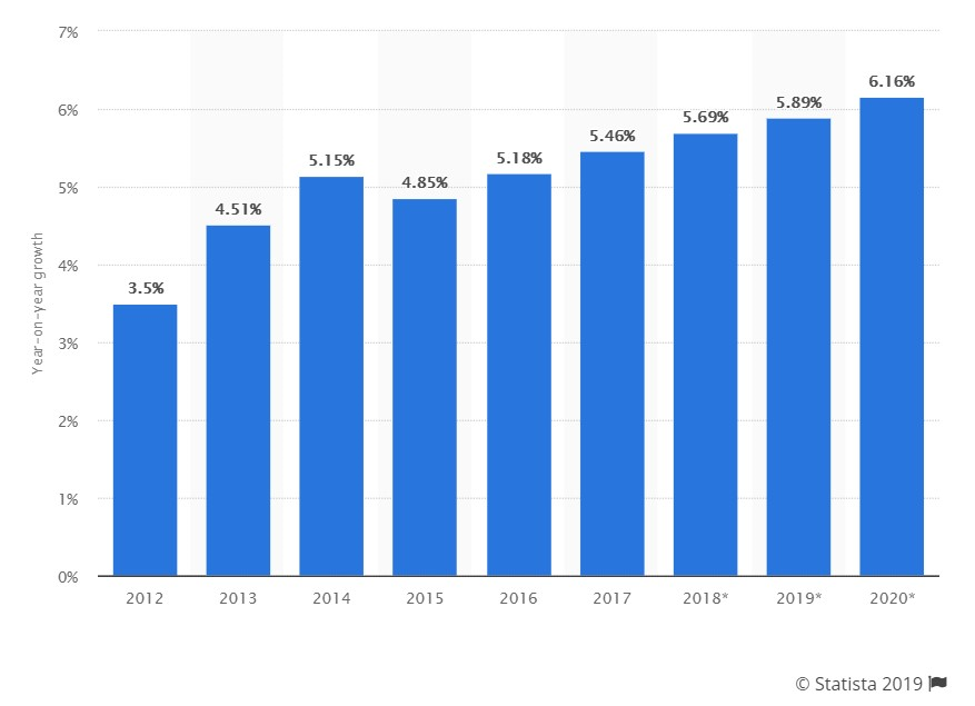 According to a report by Ellen MacArthur Foundation, the global fashion industry is the second largest polluter worldwide. The report has also mentioned that this industry is responsible for 10% of collective carbon emission and 20% of global water pollution.
The global apparel industry produces over 1.3 Trillion US Dollars' worth of clothing per annum and from this, more than $500 billion goes to landfills due to improper utilization. (Source: Ellen MacArthur Foundation)
How to fight fashion waste?
Advancements in technology has given us an opportunity and industries ought to use it to prevent fashion waste. More factories should start using digital data systems and contribute to the global sustainability goal. Digital data systems may just turn into a mandatory requirement in the future and be a part of sustainability trends for fashion industry.
How Can Digital Data Systems Reduce Fashion Waste?
Digital data systems may just revolutionize the fashion industry in the future and lift the burden that befalls our beloved world from waste. There are numerous ways to utilize this technology, one being; installation of digital identity on fashion products.
1.

Digital Identity
We all have names and a unique identity.
But our clothes can't be identified in the same way. This is exactly what digital identity solves.
A group of environmental scientists have suggested a way to reduce the environmental impact caused by fashion waste. Connect Fashion Global Initiative has suggested a model of digital identity with circular ID. This particular model will be controlled systematically with digitalized data processing. Simply put, clothes will end up being recycled to eradicate fashion waste.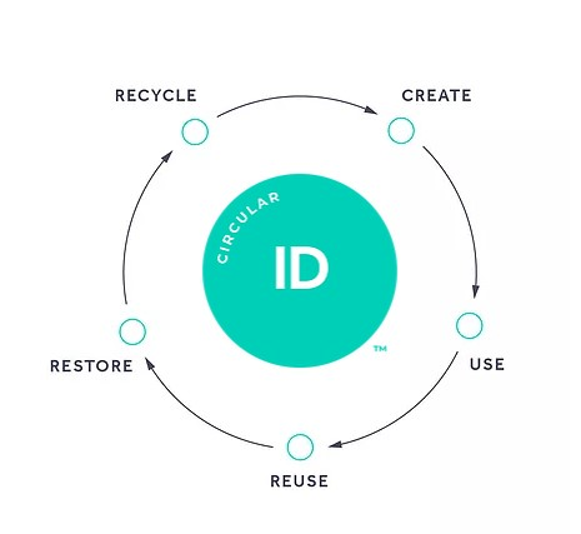 Data systems will make recycling easier with particular details of manufacturing processes and materials.
Digital identity or Circular Economy has already been taken into consideration by big names in the fashion and technology industry like H&M, Target and Microsoft.
According to World Economic Forum, clothes will possess 'passports' and 'birth certs" soon. This is so they can be tracked throughout their lifecycle and recycled. (Source)
2.

Reducing Samples with Technology
Do you know how much textile waste is being produced yearly from samples?
A few hundred thousand tons of fabric get wasted each year while making samples. Whenever there's a design change in occurrence to samples being rejected, they end up in landfills. This is because fashion companies want to avoid leaking a new design to competitors and the public.
What about cutting room policy?
According to a report by The Parliament of UK, more than 16.36% of fabric is wasted in apparel cutting rooms. They end up in a nearby landfill and only 1% gets recycled. Excess production of samples is quite common. For instance, a certain design is produced in multiple sizes.
Solution being, technologies that develop samples in a more effective, sustainable and futuristic way. 3D customization and virtual modeling can aid in reducing fabric waste when manufacturing samples.
3.

Digital Data System for MTO Initiative
Most of the big retailers stock their fashion product so that they never run out of inventory. Hence, this fast fashion is the reason behind a big waste of fashion product. In USA and European countries, a lot of product goes to landfill directly from inventory.
But slowly the tradition of fast fashion is going out of style and MTO system is becoming popular. Though the idea of MTO is not yet widely known to people. But it will be. MTO system is totally integrated to Digital Data System.
What is MTO?
Made-to-order is a digitalized system that will undoubtedly change the fashion world radically in the near future. In fast fashion, people don't have time to customize what they wear and thus buy readymade wearables from outlets. People ignore minor things they dislike about a certain product since it won't be easy or convenient to customize it.
When it comes to the digitalized process of ordering through MTO, you get to customize your products with materials of your choice. Simply put, your choice and digital process put together will make you more willing to place an order.
That's Convenient!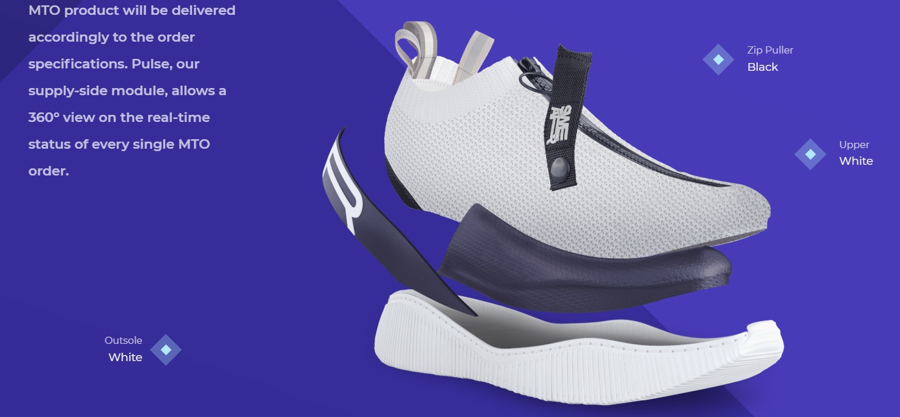 PlatformE is an MTO initiative which has already started production. This is a guaranteed way of purchasing a product that meets your expectations by 100%. With this process, people are more likely to not throw away their newly purchased goods so quickly.
In conclusion, waste fashion management is crucial while prevention of fashion waste itself plays the parent role. With the rapid growth of our fashion industry, digital data systems are inevitable for achieving sustainability. Till now, Circular ID and MTO are the best practices of digital data systems to fight fashion waste.