Ethiopia To Export US$30b Worth of Apparel and Textile by 2035
Along with the transformation of fashion industry, textile and apparel industry is also changing radically. Trade war and rising labor costs are also causing business to shift from one country to another. Thus, a third world African nation, Ethiopia is rising as a manufacturing hub of textile and apparel sector.
The government of Ethiopia has set a plan to become a textile and apparel manufacturing hub by 2035 with an estimated US$30 billion export value. (Source)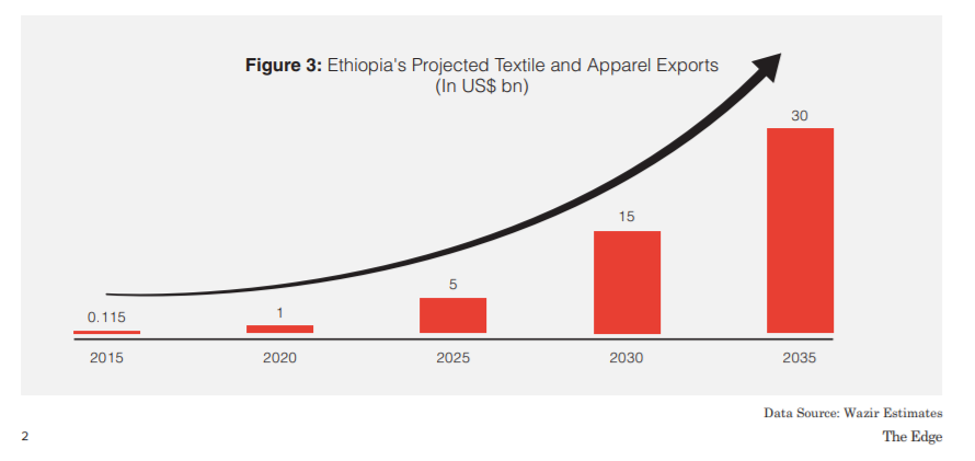 Ethiopia is a huge potential with a vision of becoming world's largest apparel and textile manufacturer. Despite the Challenges like lack of energy supply, skilled workforce, lack of corporate linkages, Ethiopia is expected to become the largest textile and apparel manufacturing hub soon.
In November 2019, International Trade Center organized a conference on 'Ethiopia's potential to become next textile and apparel hub' indicates a strong possibility for this eastern African nation as the most progressive textile manufacture in the region. (Source: International Trade Center)
'African small and medium-sized enterprises (SMEs) are the growth levers to ensure local value addition and job creation. Increased Chinese investment support for African SMEs in the light manufacturing and agro-processing sectors will unlock opportunities to increase exports to regional and global markets. This is what we aim to achieve through PIGA.'
Arancha González, Executive Director,
International Trade Centre
Textile and Apparel Industry Growth in Ethiopia
In 2008 the Foreign Direct Investment (FDI) valued at US$100 million which increased to US$3 billion in 2016. Since the global textile and apparel industry has set their eyes on Ethiopia, it is expected to become the largest investment zone in the world.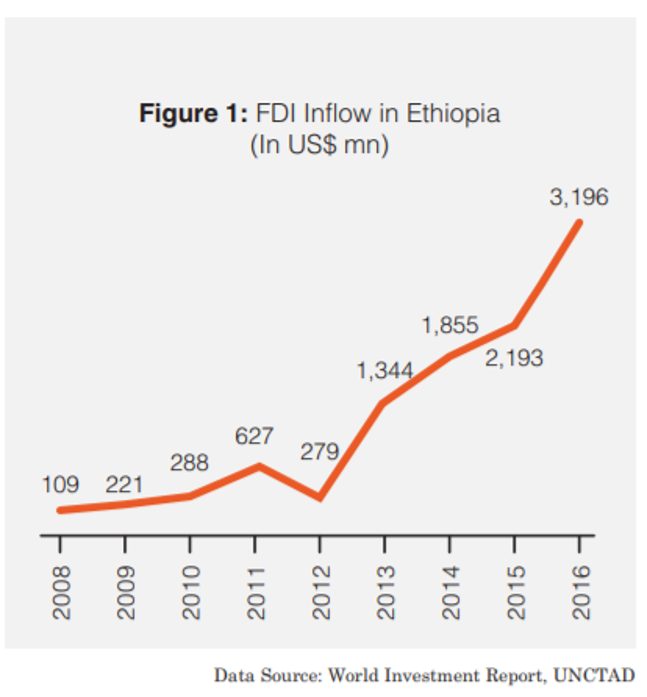 According to The Edge, in 2015, the total apparel export value was US$115 million and in 2020, export earnings will reach US$1 Billion from apparel and textile sector. The Ethiopian government announced its mission of US$30 billion textile and apparel export by 2030. But according to the present growth rate, Ethiopia will be able to reach as much as US$30 billion export earnings by 2035.
Ethiopian Embassy of Belgium stated, "for the last 5-7 years, Ethiopian textile and apparel export maintained growth of average 51%". According to the World Bank, Ethiopia is one of the fastest-growing economies in the world and recorded 12% economic growth in the previous fiscal year. The real gross domestic product has also grown by 7.7%. And the textile and apparel industry is massively contributing to the growth of the Ethiopian GDP.
Because of the increasing foreign investment in Ethiopia, a hundred of thousands of jobs are being created. According to the government's plan, the textile and apparel sector is going to create 3,50,000 new jobs by 2022. They have also made a visionary plan to push this number further to 3 million by 2035. Deutsche Gesellschaft für Internationale Zusammenarbeit (GIZ) is a German company helping Ethiopia to train 10,000 managers for the sector every year. Moreover, 5000 engineers have been trained by the organization and they have found jobs without any hassle. On the other hand, more than 3,50,000 polytechnic students were lacking practical education and GIZ is helping them to complete their internship to get enough practical knowledge. (Source)
Growth Potential for Ethiopia
Ethiopia has several growth potentials and foreign investment is the prime facilitator. China is highly engaged in developing factories and investing in textile and apparel infrastructure. Along with Chinese investors, German, US and Italian investors are working to develop their production facility in Ethiopia as well. The Ethiopian government is seamlessly working to develop investment projects and currently, more than 65 international investment projects have been prepared for foreign investors. (Source)
The Ethiopian government has run a very ambitious project of building industrial parks to improve working facility. Currently, there are 12 industrial parks in action and 3 more in the planning stage. Among the total 12 parks, 11 are dedicated to the textile and apparel industry, 10 of which are fully operational. Six of the industrial parks are fully occupied and rest will be occupied soon. (Source: IPDC).
The labor cost in Ethiopia is lower than many other textile and apparel exporting nations like China and Bangladesh. Besides, it has a 60% workable labor population and a vast amount of land accessible for all sorts of cultivations and industries. Though 70% of the total population is still in agriculture yet female workers are joining the sector rapidly. With political stability, free-market economy and easy access to land benefit textile and apparel export to boom in Ethiopia.